Car Wreckers Werribee
Sell your unwanted, old, scrap, or wrecked car for cash today and get a free car removal service.
Cash for Cars & Car Removals

We pay cash for wrecking cars up to $13,999 and provide a free pickup service.
Our Featured Services
Car Wrecking/ Dismantling Werribee
We buy cars for wrecking and recycling. All makes and models are accepted here.
Cash for Old Scrap Cars Werribee
Sell your junk, old, used, or damaged car and get paid for it. We give instant cash offer up to $13,999.
Quality Used Spare Parts Werribee
We also sell and deal in used car parts. Get quality auto parts at very cheap prices.
Junk Old Car Removals Werribee
Get free pick up and removal for any old, used, junk, broken, or scrap unwanted vehicle today.
About Werribee Car Wreckers
Get some of the top cash deals that Car Wreckers Werribee offers. In exchange for all your unwanted cars, no matter what condition they are in, our car removal company pays instant cash. And the cash that we offer exceeds up to $13,999 for all junk, old, broken, scrap, and used cars.
We buy all unwanted cars for cash from all makes and models. Contact us to get a free and instant quote and book your car for pick up and payment that you will get right on the time of our arrival.
So, after years of great performance when your car finally breaks down, you don't really have to dump it. We agree that even junk of a car has the potential to pay you big bucks. You can always look for local scrap car buyers and car recyclers like us who are willing to give you the best price for your old car.
Sell Your Old Unwanted Car for Cash Today
Car Wreckers Werribee exclusively buys all unwanted, broken, old, unregistered, and used cars for wrecking. Since you are lucky enough that you landed here, we must tell you that you get a number of benefits here. The first one being zero hidden charges.
No matter whether you want us to evaluate your car or want us to tow it away. There are absolutely no hidden charges for the services we offer at Werribee wreckers. Unlike other car dismantlers, we do not hand you a bill at the end of the entire process. Instead, we pay the full worth of your unwanted car in cash right away.
Instant Cash for Unwanted Cars Up to $13,999
The cash payments that we make at Car Wreckers Werribee for all junk, old, used and scrap cars happen on the very same day as vehicle removals. Even if you want us to transfer the money to your bank account, we do it on the spot. Our team evaluates the full worth of your car and gives you the cash quote. Upon approval, we schedule a date and time for the immediate cash payment. And instantly remove your junk, scrap, or old car.
Remember, we pay vehicle owners up to $13,999 cash for old cars in Werribee and pay money right on the spot.
Same Day Car Removal Free Towing Werribee
Regardless of where you live in Werribee Victoria, at Car Wreckers Werribee, we access your location on the same day. And offer you completely free towing all across the suburb. Let us know even if the car you want to sell is stranded at a remote site. We make arrangements to get there and tow the car away on the same day.
At Car Wreckers Werribee, we buy all kinds of cars, vans, SUVs, 4x4s, trucks, pickup trucks, minivans, UTEs, etc. Whether it is a fleet of heavy-duty commercial trucks or any other medium or light vehicle, we buy all for wrecking.
With our scrap car removal in Werribee service, we can pick up your car on the same day.
How Auto Wreckers Werribee Works?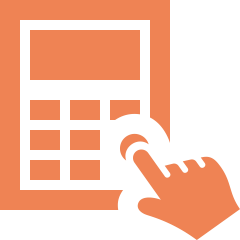 Get Quote for Vehicle

Schedule a Pickup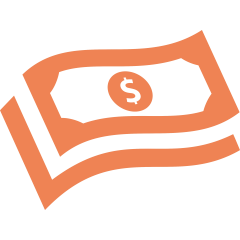 Get Cash on Spot & Pickup
Buy Genuine Quality Car Parts Werribee
Our all genuine car and truck parts have complete detailed reports that ensure quality. Compared to the market prices, Car Wreckers Werribee offers top cash deals for all car and truck spare parts.
You will find the prices of each part in our wrecking yard to be very affordable. It is better to look for your desired auto parts at a car wreckers' yard instead of going for a private one in the market. Even if the part that we have in the collection has any flaws, our specialists will inform you of it beforehand. Or you can always browse through the collection on your own by checking the report with each part.
At Car Wreckers Werribee, free car removal service means that we are picking, removing, and towing your vehicle without applying any cost. So, doesn't matter where you are in Werribee. We are offering free of charge car removal service in Werribee.
Simple Sign Up for a Free Quote
At Car Wreckers Werribee, our customer support is always active and prompt with their responses. You can either call us with your query or email it to us.
Be sure to provide us with all the necessary details of your car and your contact. There is also an even simpler way for you to do this. Fill up a quick quote form that we have online. All you need to do here is enter just the basic details like
Make of your car
Model of your car; the year it was manufactured
Mileage on your car
Overall condition of your car
Your name, phone and email
Your exact location in Werribee
Car Wreckers Werribee are ready to pick up and buy your car anywhere in the City of Wyndham suburb.
We Are Car Buyers Of Every Make and Model
Car Wreckers Werribee has a wide range of makes and models which are available for wrecking and dismantling. Meanwhile, if you are looking to sell your car, we are ready to buy it.
Below is the list of top brands that we buy on a regular basis.
If your car make or model is not listed above, don't worry. Car Wreckers Werribee can buy your car from any make or model in any condition.
Service Areas
Car Wreckers Werribee provide its services in western suburbs of Melbourne.